WELCOME to Autocom Nissan
We are a Nissan dealer group with
more than 50 years in the business.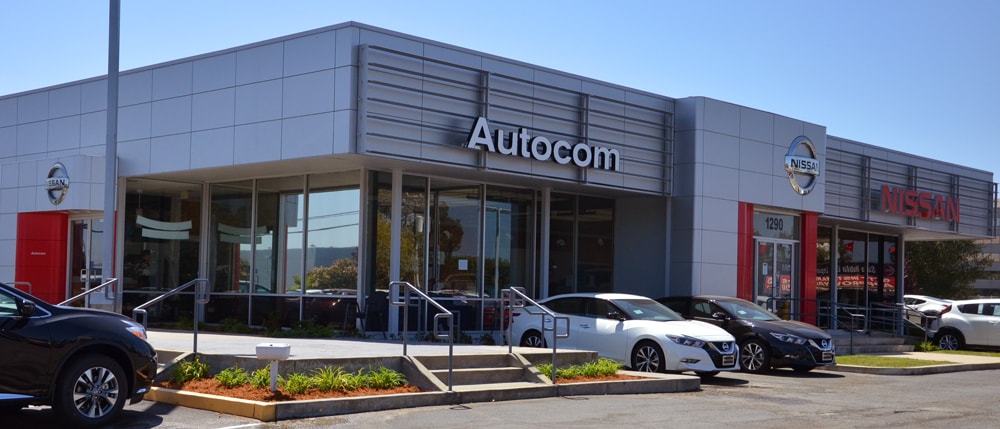 At Autocom we are very proud of our history, we started in the automotive business in 1966. More than fifty years later we are now one of the largest Nissan dealer groups in Latin America.

As of 2018 Autocom has twenty-three Nissan dealerships along with three Infiniti dealerships in Mexico and four Nissan dealerships in California.
We believe the experience we have achieved over the last five decades is vital to assure we can provide excellent service for all of your automotive needs. There is something embedded in our DNA that drives us to provide the very best for our customers!

Our mission is our commitment to you, and we take pride in helping our customers in any way we can. We specialize specifically in Nissan and Infiniti products.  This means we have the expertise and knowledge of Nissan and Infiniti, therefore we are your best option for sales and aftersales for your Nissan vehicle.  We are here for you whether you want to buy or lease, a new or pre-owned vehicle, or need any service/maintenance for your vehicle.

For your convenience, we service all over the bay area and have locations in Concord, Oakland, Walnut Creek and San Leandro.

We understand the importance of being able to communicate effectively with every customer and we believe in the power of diversity and this translates into us having employees who speak English, Spanish, Chinese, Farsi, Russian and more! Just like the bay area, we here at Autocom are made up a diverse melting pot which we believe is our backbone. It is this diversity within that genuinely makes us able to succeed above all others and provide the best customer service possible for our awesome community.

We also can assist you with any of your automotive business needs and have a great selection of vans and commercial vehicles that will help you deliver products to meet your company's needs.

We value our customers and we will ensure you have received a fair, transparent buying process with our best deal and customer service and our service team will keep your 'service cost per mile' where it needs to be for you or your business to thrive.

All of our Service Departments have factory trained Certified Nissan Service Technicians, and we provide a full selection of Nissan Parts and Accessories.

Our team is friendly, professional and committed both in Sales and Service. We welcome you to visit us at one of our dealerships and look forward to serving you in any way we can.

If it's Nissan, it's Autocom